Fred Young Fellowship
The legendary Fred Young worked for Hearst for more than 40 years, producing impactful and award winning stories. Dedicated to his accomplishments, the Fred Young Hearst Television Producing Fellowship is a 12-week, paid fellowship program at a Hearst Television station.
Apply now
The opportunity
As a producer, you'll play an important role in helping us to find and capture the same kinds of stories Fred did. You'll learn from senior leaders, tackle real projects, and receive mentoring designed to start your career path. After successfully completing the program, you'll be offered a full-time newscast producing position at one of our stations. You'll be paid approximately $769 per week during the 12-week program and will be responsible for your own housing. The station where the fellow will train will assist in identifying local housing.
How to qualify
You need to have demonstrated an interest in and ability to produce news, either for television, radio or online.
Excellent writing skills, a demonstrated ability to produce a newscast, and a good base of editorial judgement are important.
You also need to have a strong academic record, and two recommendations from faculty or internship supervisors. You must be completing your senior year of college or graduate school, and be graduating in the Summer of 2023 (anytime from May-August). You must be willing to spend up to 12 weeks post-graduation at a Hearst Television station of the company's choosing and be willing to relocate to an appointed employing Hearst station after finishing the program.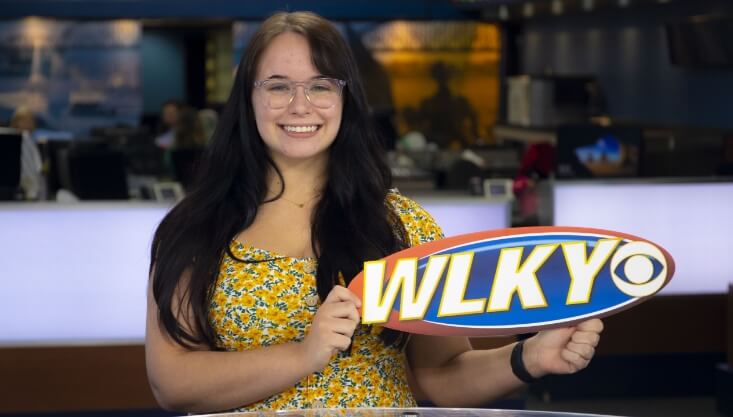 How to apply
Please apply on our career site. Include the following documentation in your application:
A letter expressing interest in the fellowship and promoting your candidacy.
An essay about the role of a producer in contemporary television news (one page, single-spaced).
An updated copy of your resume with work experience and accomplishments.
A complete academic transcript through your completed semester.
Two academic or professional recommendations.
Finalists will be interviewed by phone and either in-person or via video conference.
Application deadlines
All applications are due by Monday, April 3, 2023. Decisions regarding selection will be made in early May.